The students who attend our alternative education centers come from backgrounds of poverty and trauma, but they do not want to be defined by what life has dealt them. They're searching for a full life, and we designed ourselves to adapt to their changing needs as they reach for their goals.
We teach core skills like reading and math, but we also focus on developing their ability to navigate the uncertain futures they all face. What we've been hearing lately is that they want more opportunities to build hands-on vocational skills, so we've spent the past few months working alongside students to make this a reality.
These extracurricular classes open up one more pathway for their future - and they make coming to school a lot more fun. The youth have been really excited to see their ideas come to life. Here is a glimpse into some of the classes they've been taking:

Students at the Awzai center showed an interest in learning pottery, so the class brought in a potter to teach youth how to create jars, flowerpots, and bowls.

Sewing classes incorporate math lessons and teach practical sewing techniques students will use in the future.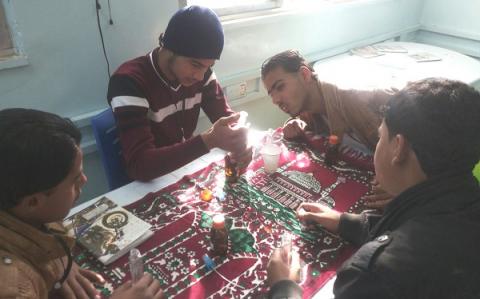 Students work together to learn the ratios of perfume-mixing.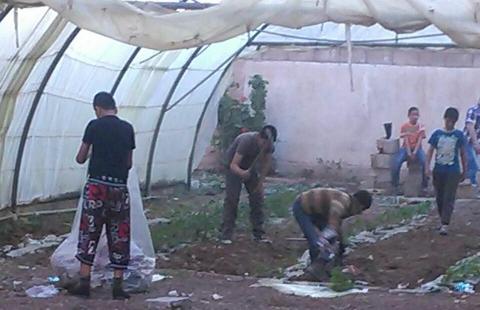 The Manshiyya center started a greenhouse project to teach agriculture.

Whenever possible, our centers adapt their program to engage youth with special needs.

Girls at the Azraq Refugee Camp learn how to make soap.